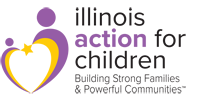 Early Childhood Collaboration Governance Learning Course
Because governance is so fundamental to a responsive and effective collaboration, addressing it can lead to tangible benefits:
● When difficult conflicts emerge, collaboration structure and processes are able to address them and promote equitable, strong decision-making and resolution.
● When collaborations experience a major change--the departure of a key staff member, a change in fiscal sponsor, or the addition of new members--they have the critical knowledge and processes to support the transition.
● When collaborations address governance issues well, they can see benefits in seemingly unrelated areas, such as member engagement and accountability.
CS3's aim is that collaborations, no matter their experience level, will adopt and utilize governance documents that are inclusive, equitable, democratic, and effective. We believe that achieving this aim requires explicitly addressing parent and family engagement and racial equity in all aspects of governance.
Learning Modules and Lessons:
Please note that you must complete module 1 and 2 before proceeding to the other modules. To get credit for the course, you do not need to complete all 5 modules.
● Module 1 - Overview of Governance
● What is Governance?
● What will be covered in this online course?
● Module 2 - How is Collaboration Governance Different?
● Participatory Decision-Making
● Characteristics of Responsive and Effective Collaborations
● Building Inclusive Solutions.
● Module 3 - The Foundation: Vision, Mission,Values and Principles
● Building a Charter
● Vision and Mission: What's the Difference
● Examining Your Vision and Mission
● Core Values and Principles.
● Module 4 The Art of Decision-Making
● Exploring Decision-Making
● Analyzing Impacts of Decision-Making Processes
● Compare and Contrast Decision-Making Rules
● Module 5 -Structuring for Success
● Examining Collaborations' Structures
● Distributing Power and Authority
● Collaboration Decisions
● Defining Roles and Responsibilities
● Designing Responsive and Effective Structures
Participants will also have the opportunity to practice--whether that be developing draft vision/mission statements, identifying the decision-making rules they like best--as well as reflect on their existing collaboration's processes and structure.
Key:

Complete

Next

Failed

Available

Locked